SERVING MIAMI, FL, MIAMI BEACH & MIAMI-DADE COUNTY
JMK HVAC is a premier HVAC company in Miami, serving Miami, FL, and the surrounding areas. We are dedicated to providing top-notch HVAC services for both residential and commercial customers. Our team of certified and experienced HVAC technicians is available 24/7 to address all your HVAC needs. We understand that HVAC issues can disrupt your comfort and productivity. That's why we are committed to delivering efficient solutions to all your heating and cooling problems.
Our Commitment to Sustainability
At JMK HVAC, we prioritize sustainability and strive to make a positive impact on the environment. We believe in conserving energy and preserving natural resources for future generations. That's why we offer a range of eco-friendly HVAC solutions that promote energy efficiency. Our sustainable HVAC options include energy-efficient heating and cooling systems, programmable thermostats, air quality improvement technologies, and HVAC system zoning.
Energy-Efficient Heating and Cooling Systems
Energy-Efficient Heating and Cooling Systems
JMK HVAC specializes in installing and maintaining energy-efficient heating and cooling systems. We partner with leading HVAC manufacturers known for their high-performance and environmentally friendly equipment. Our team will help you choose the right system that maximizes energy efficiency and minimizes environmental impact. With our energy-efficient HVAC solutions, you can reduce energy waste, lower your carbon footprint, and enjoy cost savings on your utility bills.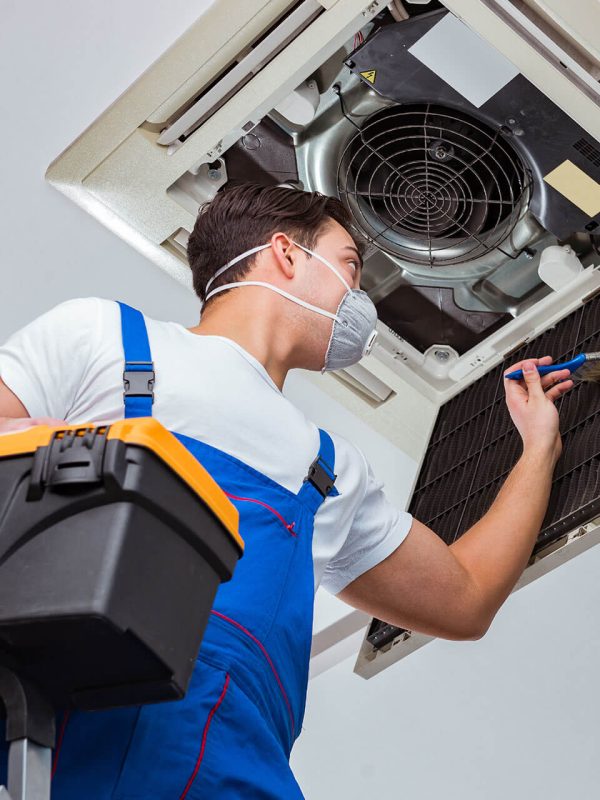 Take control of your HVAC system's energy usage with programmable thermostats. These innovative devices allow you to set customized temperature schedules based on your daily routines and preferences. By optimizing your HVAC system's operation, programmable thermostats help reduce unnecessary energy consumption and save you money in the long run.
Air Quality Improvement Technologies
Indoor air quality plays a crucial role in maintaining a healthy and comfortable living or working environment. JMK HVAC offers air quality improvement technologies that effectively remove pollutants, allergens, and contaminants from your indoor air. Our experts can install air purification systems, UV germicidal lights, and advanced air filtration systems to enhance the quality of the air you breathe. 
HVAC system zoning allows you to control different areas or zones in your home or commercial space independently. By dividing your property into zones and installing individual thermostats, you can optimize temperature settings based on specific needs and occupancy levels. HVAC system zoning not only provides personalized comfort but also minimizes energy waste by avoiding heating or cooling unused areas.
Choose JMK HVAC for Sustainable HVAC Solutions
Choose JMK HVAC for Sustainable HVAC Solutions
When you choose JMK HVAC as your HVAC service provider, you can expect reliable and sustainable solutions for all your heating and cooling needs. Our experienced technicians will assess your requirements, recommend the most suitable eco-friendly options, and ensure expert installation and maintenance. Together, we can create a greener, more energy-efficient future while enjoying optimal indoor comfort. Contact us today to schedule a consultation with our HVAC experts.